Tesla Motors drives innovation through their innovation talk and test-drives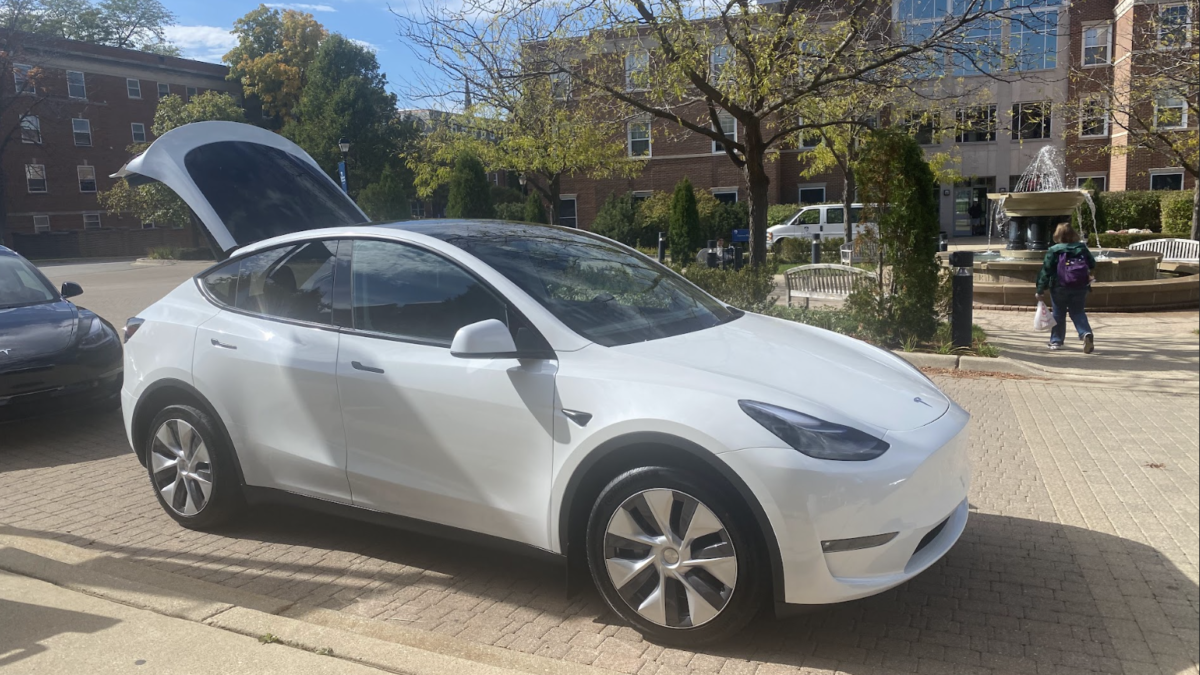 Those in attendance of Tesla Motor's visit to Elmhurst University's E-Celerator Lounge on Oct. 18 got the chance to go on a 10-minute test drive with one of the ecofriendly vehicles. 
Two managers from Tesla Motors visited EU to speak about its innovation initiatives. After the talk, they allowed students the opportunity to choose to drive one of the four models available to test-drive: Model X (large SUV), Model Y (smaller SUV), Model S (Sudan), and Model 3 (Sudan). 
Tesla's mission is to progress the transition to sustainable energy. To work towards this goal, the company sells solar panels, full solar roofs, powerwalls, and zero-emission electric vehicles. 
The managers discussed several of Tesla's efforts toward their sustainable energy mission, such as vertical integration (no outsourcing), a simplified direct-to-consumer buying process, supercharging, over-the-air software updates, its upcoming cyber truck, full self-driving features, and Elon Musk's leadership style. 
Sophomore Randa Qatanani was surprised to learn about Tesla's innovativeness and protective measures. 
"I took away that Tesla is actually more advanced than I actually thought it was, and they take a lot of measures to make sure that the person driving the car is really safe, and they have everything that they need and it's just really accessible," Qatanani said. 
Sophomore Jocelyn Garcia appreciated Tesla's values and goals. 
"I like that they really prioritize the customer and the customer's wellbeing as opposed to just trying to make money, so I really like their specific goal for sustainability as well," Garcia said.