Elmhurst University enrolls higher numbers of international students in recent years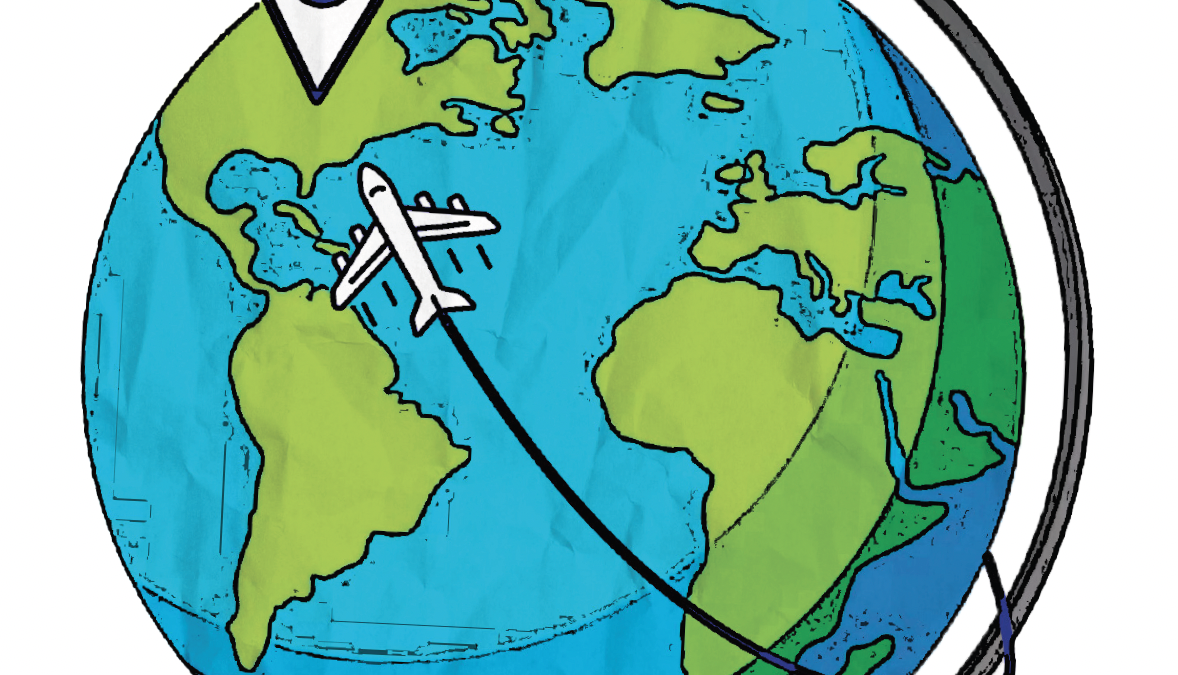 289 international undergraduate and graduate students from 38 different countries enrolled at Elmhurst University this fall, according to Institutional Research Data. This is a notable difference from 2017, with 20 international undergraduate and graduate students from 10 countries enrolling here. 
According to Christine Grenier, vice president for admission, the largest population of international students currently comes from India, and most are completing graduate degrees. Undergraduate international students regularly come from Vietnam, Greece, and Latin American areas, such as Colombia. 
Since 2016, EU has been working to recruit more international students. President Troy VanAken, the Board of Trustees, and Kara Johnson, director of international admission, have all played key roles in these efforts. 
Grenier thinks that the efforts will help students prepare for intercultural interactions, and VanAken believes these efforts will benefit students and help EU fulfill its mission.
According to Grenier, a number of developments have helped EU recruit more international students. 
First, EU committing itself to being a school that welcomes international students allowed the Office of Admission to receive the support it needed to expand its international recruitment efforts.
"It enabled us to build relationships and partnerships abroad, and we also have been able to attend international college fairs and high school visits, and meet with college counselors and students to spread the word about Elmhurst U," Grenier wrote in an email to The Leader. 
Another development that helped draw in more international students was changing EU's name from Elmhurst College to Elmhurst University. 
According to Grenier, having "college" in the name can create confusion for international students because they may interpret the term "college" as referring to a high school or vocational school, so the term "university" helps students abroad understand what EU is and what it offers. 
In addition, EU's acceptance of the Common Application helped put EU on the map for students who may not have heard of EU before, according to Grenier. 
Grenier believes the most effective tool to recruit more international students happens when international students share their experiences at EU with those they know abroad.
"Our best recruitment tool is when students have a successful experience here and then return home and tell their teachers, family and friends about Elmhurst," Grenier wrote. "We also ask alumni to attend fairs on our behalf when they are available, so that students can learn not only what Elmhurst has to offer, but what it's like to study in the United States."
According to Grenier, the Office of Admission hired a new admission counselor to work alongside Johnson to help people learn more about EU and its application process. This will help Johnson continue EU's work of building relationships around the world. 
Furthermore, the Office of Global Engagement offers several services for international students, according to Tony Marotta, director of global engagement. 
Some new programs being introduced this term include Global Eats, where students will be taken to different cuisines in the suburban 
area to "explore culture and break bread with each other," and Chicago Explorers, where international students will be taken to different Chicago neighborhoods to gain an understanding and appreciation of Chicago.
Marotta believes these programs will enhance international students' willingness to engage with surrounding communities. 
"With these initiatives, we hope international students will take more advantage of the cultural and social enrichment opportunities in neighboring communities and Chicago," Marotta wrote in an email to The Leader. 
Marotta also mentioned a new mentor program in which older international students will assist younger international students throughout their first year at EU and beyond. 
Existing initiatives for international students include a pre-arrival orientation, an on-campus orientation, and workshops on international student needs (F-1 status, employment regulations, travel regulations, etc). 
Additional initiatives are cultural exploration events including Global Eats and Chicago Explorers, an international education week in November, and outreach to various offices and individuals to support international students. 
Christine Akoth, a sophomore international student from Kenya, mentioned receiving a lot of support from staff and students when she first came to EU. 
She stated that when she first arrived, everything felt new to her and she wasn't familiar with some appliances, like the charging ports or microwaves here, so meeting new people helped her adjust to life on campus. 
In addition, participating in orientation and being part of an Orientation Student Leader group of 12 played an important role in helping her feel connected on campus. 
"It made me not feel that, you know, I'm so lonely over here, but it just kind of gives me like a small family which I can actually confide in instead of just being thrown in a bigger, you know, freshman big group," Akoth said. 
She also spoke about how friendly people on campus have helped her adjust. 
"Being able to meet, like, friendly people, it really plays a really important part in my feelings and just how I appreciate everything in life knowing that I have like this group in school, which is gonna help me," Akoth said. 
Netochukwu Kalu, a sophomore international student from Nigeria, has had an overall positive experience with being welcomed into EU as well. 
"People are usually intrigued when they hear where I am from, and it can be very entertaining to hear the kinds of questions people have," Kalu wrote in an email to The Leader. "The professors have been great and very helpful in getting me used to the teaching styles, and I appreciate how all my professors have genuinely wanted me to succeed."