EDITORIAL: Elmhurst University needs to renovate and maintain old dorm buildings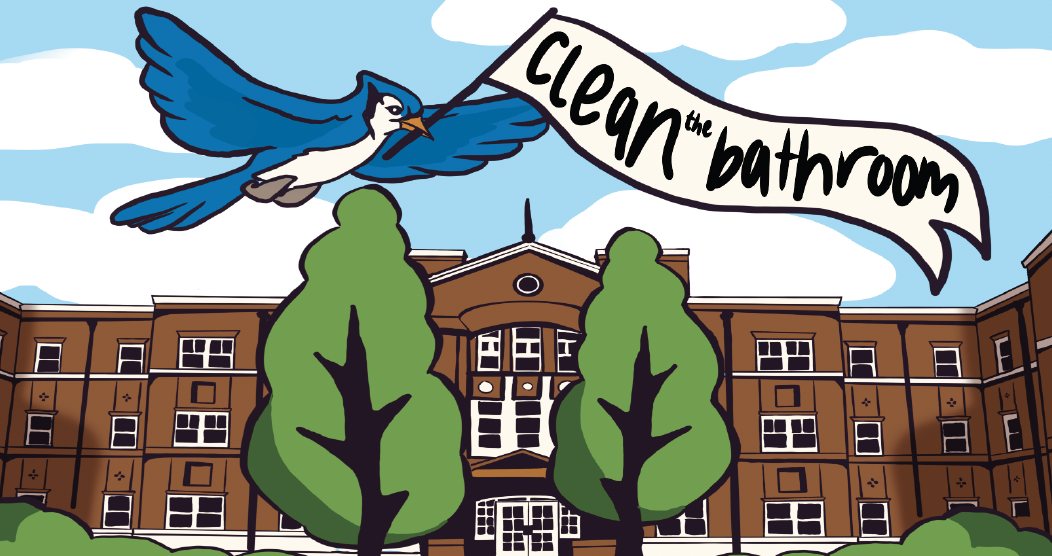 Elmhurst University needs to renovate its older residence buildings to accommodate students' needs. 
First and foremost, one of the most pressing issues is the lack of accessibility inside Dinkmeyer Hall, Niebuhr Hall, Stanger Hall, and Schick Hall.
While we acknowledge that implementing elevators is a project that can't be easily done while students are living in these buildings year-round, EU could at least work on building accessible entrances for all residence buildings. Meanwhile, they could begin mapping out a plan for how to implement elevators in all the residence buildings.
Next, EU needs to install proper air dryers, air conditioning, thermostats, and water bottle fountains in all residence halls on every floor. 
Air dryers will allow students to reduce their landfill waste, air conditioning and thermostats will help prevent students from feeling uncomfortably hot or cold, and water bottle fountains on every floor, while not necessary, would make it much more convenient to fill up water bottles and stay hydrated. 
In particular, air conditioning has become increasingly important to have as summers become longer and hotter. Some people have health issues that can be exacerbated by heat, and dampness caused by humidity can potentially ruin furniture. 
Instead of leaving students to camp out in the Founders Lounge during hot nights, why not begin to implement air-conditioning units? 
Lastly, while the maintenance staff tries their best, hiring more maintenance staff may be necessary in order to ensure that dorm bathrooms are stocked with everything students need and are kept clean enough to be tolerable. 
The Leader hopes EU takes these suggestions seriously — some of us have had one too many hot nights and days without paper towels.