A Pint For Kim continues to break records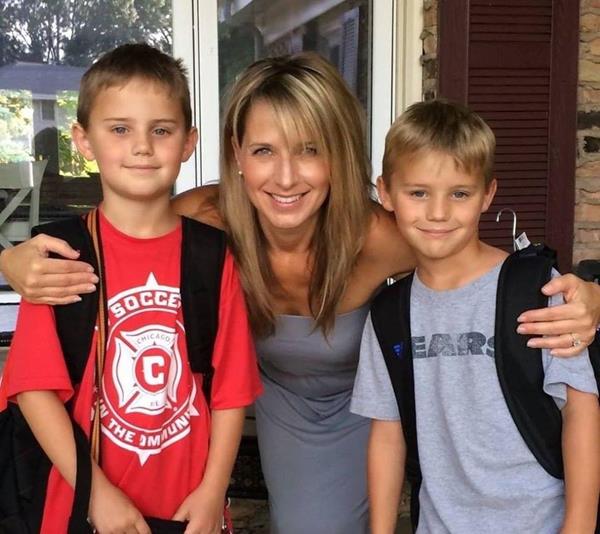 On Saturday, May 13, A Pint For Kim, a national blood drive in honor of Kimberley Benedyk Sandford, will be held.
The A Pint For Kim grassroots movement was created by Kim's family and friends including Elmhurst University's Digital Media Professor Kristyn Jo Benedyk. In March 2020, just five days after Kim's passing, the first blood drive event was held. 
Kim was diagnosed with a rare form of cancer and suffered from chemo-induced anemia, making blood donations crucial in her eight-year battle. This first event broke state records securing more than 500 pints of blood.
The event on May 13 will be held at Naperville North High School, a new location that's close to Kim's family, as this is where her two sons attend.
"Having the drive at Naperville North High School is so special, knowing the boys are surrounded with this level of support, and we are so grateful for the staff and district for allowing us host it here," said Kristyn Benedyk, Kim's sister, and co-founder of A Pint For Kim.
She continued, "We are so excited for this year's event and to once again try to break our own state record and save even more lives."
In addition to collecting pints of blood, this event will once again be a celebration of life. There will be live bands, food trucks, a supercar show, inflatables, games, face painting, raffles, and more.
Walk-ins are welcome but appointments are encouraged and can be made at www.apintforkim.com. Visit the website for more information.