Bluejays fly above Firebirds in 6-3 victory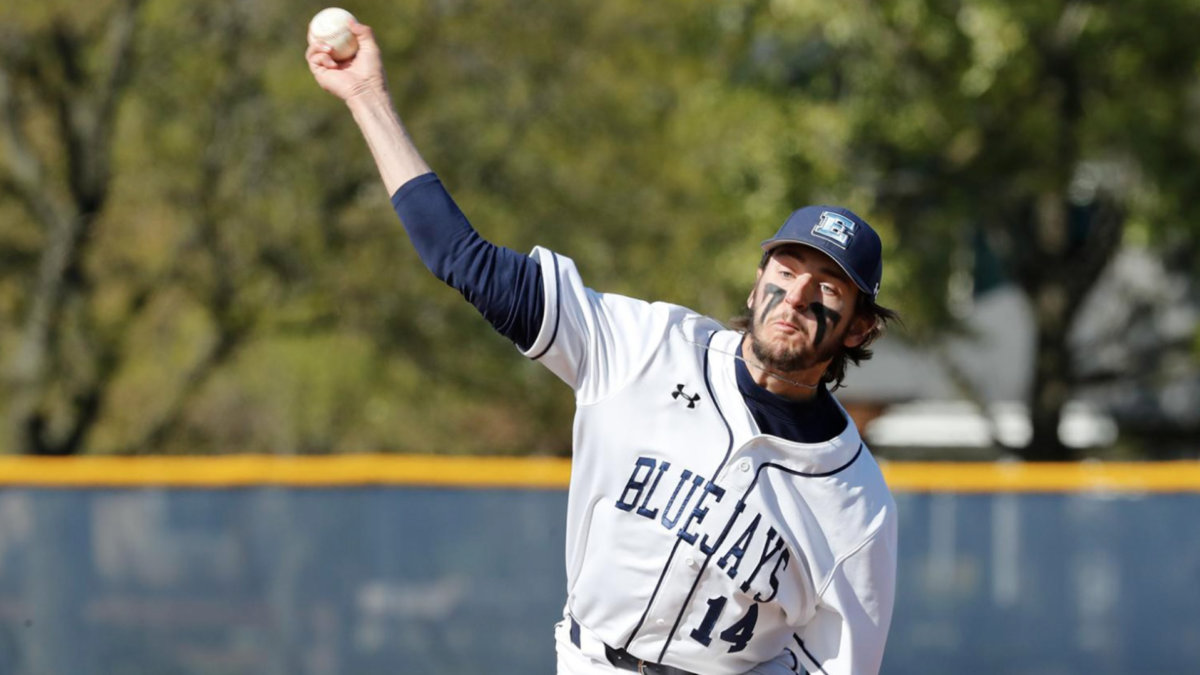 In their first home conference game, the Bluejays earned their first conference victory against Carthage College Firebirds, 6-3 on April 8.
"It felt great to be at our home field. The atmosphere is always great with the parents and fans, and it's just a nice feeling to be at your home field," said senior third baseman Troy Taller.
The game had a quiet beginning, the first runs starting during the third inning when center fielder, Trey Romay, hit a two-run home run that soared well over the fence.
The Bluejays were scoreless until the sixth, when Zach Kolb, second baseman for the Bluejays, hit a single to left center field. Drew Raspolich and Freddie March made their way home for Elmhurst University, extending their lead to 4-0 over Carthage.
March was making some more noise for the Bluejays when he doubled down the line, allowing Ryan Thrawl to score and Romay to advance to third base. Romay then scored for the Bluejays again when he ran home after Raspolich grounded out to the short-stop, making the lead 6-0 for EU.
However, the Firebirds still had some fight in them after being held to shut out thanks to J.D. Knight's pitching, striking out eight batters. They scored three runs off, Zach Keplar and Romay in ninth and had the tying run on first with zero outs when the Bluejays brought in Cole Bozzi to close out the game.
Bozzi came in clutch for the Bluejays when he got two batters out from popouts and a strikeout to put out the fire in the Firebirds.
Taller had some insights on the game against Carthage, and how it may help the team moving forward. Taller spoke about how the team could build off this conference victory to get redemption against Millikin University on April 12.
"We are ready, and as a team we are feeling great," said Taller. "There's a lot of guys stepping up to fill big roles. It was nice to pick up that win against Carthage over the weekend and carry that momentum into this week to face Millikin."
Taller discussed how the team needs to continue to play hard and keep doing what they did Saturday to make that happen.
"There were a lot of good things from that game. Our defense was strong, we hit well, and we pitched well," said Taller. "Doing those things will continue to win us games and just getting rep after rep during practice will help strengthen those skills we need to be successful." 
The Bluejays continued their conference campaign on April 12 against Millikin University, where they won 9-8. On April 14, the Bluejays had a doubleheader with Illinois Wesleyan University where they won their first game, 7-6, but lost their second game 11-5.
The following day, the Bluejays faced the Titans again and won 11-3.