Momentum continues for Elmhurst track and field at first season outdoor meet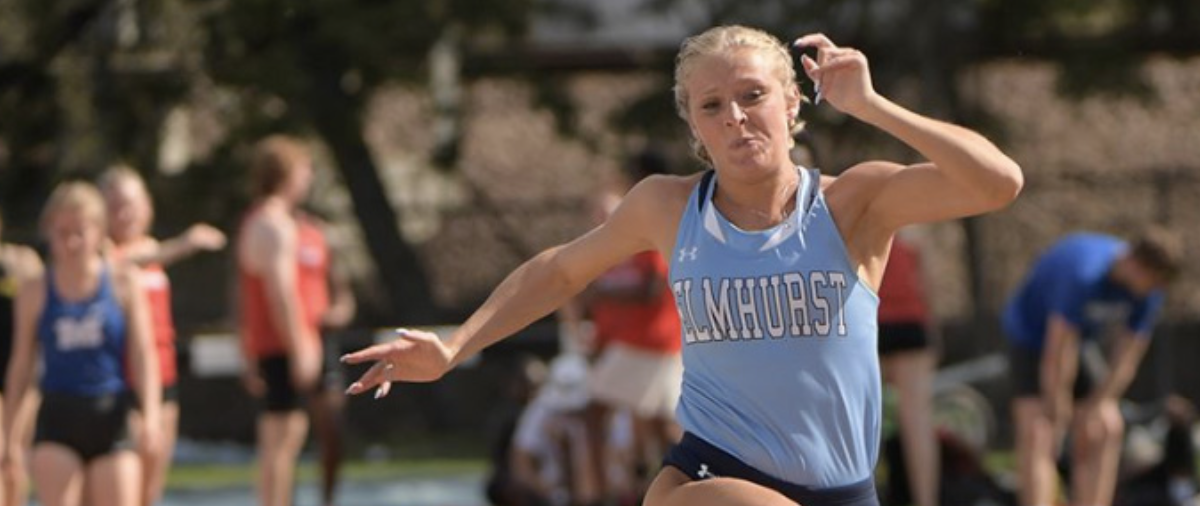 Elmhurst University track and field had their first outdoor meet of the season at Wheaton College on Monday, April 11, proving a successful first meet. 
The women's team won the meet with 250.5 points and the men's team placed third out of five teams with 42 points. 
Sophomore James Palumbo shared the team's excitement for the meet following schedule delays. 
"Our season start had been delayed over two weeks so the team was generally very eager to race," said Palumbo.
Many athletes debuted in new events at this meet, including Dylan Moran and Jeremy Lodewyck in the 1500-meter race, Andrew Matuszewski in the 400-meter hurdles, and Esther Brown in the steeplechase. 
"Overall, the race was extremely fun and a fun new experience for both me and my legs," said freshman Moran. "I ended up running a 4:15 1500-m which was second for our own team and sixth overall for the meet." 
"I think the team's biggest accomplishment on the day was running under 3:26 in the 4×400 and coming in close behind Wheaton, who fielded a nationals team last year," said Palumbo.
The team's accomplishments were celebrated by the players, highlighting various players for their debuts and their performance. 
"So many Elmhurst University athletes performed so well in their events. A few of which were Andrew Matuszewski in his first-ever 400-m high hurdles, Jeremy Lodewyck in his first-ever 1500-m, Braxston Redmond in his 4×400-m, Cailan Loebel in his 800-m, and Marvin Tchangwa with a PR in the 800-m," said Moran. "As well as a bunch of spectacular performances for the women's team as well."
The women had seven first-place finishers at the Wheaton College meet, as well as many top five finishers.
Amanda Lams won the long jump event, Stefania Camaci won the high jump, Ava David won the 200-meter dash, Emily Clausen placed first in the 1500-meter, and Brown won her first-ever steeplechase race. 
As for team events, the 4×100 relay and the 4×400 relay placed first at this meet.
The men also had a couple of first-place finishers. Braxston Redmond in the 400-meter with a time of 48.89 seconds, and Ricardo Martinez in the triple jump with a distance of 12.27 meters.
This meet highlights a promising forthcoming season with continued success mirroring their indoor season with All-Conference Honors for both men and women; a seventh-place finish for the men at the CCIW Indoor Conference championships, a second-place finish for the women, and David qualifying and placing at Indoor Nationals.
This team has come a long way over the years since Head Coach Jordan Bartolazzi took over in 2017. From going to a small team and last-place finishes, Bartolazzi and his coaching staff have brought up the team to the success they are experiencing now.